Testimonials

When my husband asked me what I fantasize about, I couldn't tell him because I wasn't, he thought that I was keeping it from him. We've been together a long time over 20 years so I'm not shy to share but I really wasn't having any fantasies. I found this article on hormonal imbalance at my dental office and it had a self test, after answering all the questions, I had almost all the symptoms of low testosterone (the sex hormone) No wonder I wasn't day dreaming about sex. Then I found Vie Nue and it wasn't long before I was having frequent fantasies and a lot more action in the bedroom, with me initiating. Imagine that.
Candice K. San Francisco, CA
---
After being with the same women for over twenty years it was like having the same piece of cake every time I wanted cake. It was the best cake, but even the best cake can get old after a while. It sounds bad I know. My wife was feeling the same way I'm sure. Then she read a book by Suzanne Somers, you know Chrissy from the 80's TV show? Well she recommended we take hormone tests and we did. It was simple and did it at home with a saliva test kit. Well it turned out my testosterone was quite low. So I talked to my doctor and he wanted to put me on a Cyponate treatment but I wanted to do some research myself, not wanting to be on a synthetic hormone. I found VieNue and have been treating myself with the cream I feel great. I have been using the cream for over a year and within weeks I noticed I had more energy, felt more upbeat and my sexual desire is way up again and I can't get enough of that cake.
Jim J. Dallas, TX
---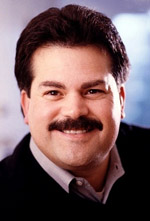 Hello, my name is Charles, I am 41 and have had loss of energy, strength, and I've been grumpy and snappy to the point where my friends were avoiding me. I've always been very fit but being busy running a new business the last few years, my routine really changed (lots of hours working). One of my buddies made a comment that maybe my testosterone was low for my age? It has been about six weeks since I started using the VieNue Testosterone product and so glad I did. I started to notice that women were smiling at me when I was in the mall with my sons the other day. It's like a magic potion or something. Maybe the rise in my testosterone is attracting them, whatever it is - it's working! I've just went through a difficult divorce and it was hard on me mostly because my wife left me for a younger guy. But now thanks to my new found energy and self confidence, I'm dating again and having the time of my life. Thank you to my buddy and THANK YOU to VieNue.
Charles D. Business Owner
---
---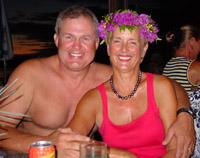 Without the help of Vie Nue I'm not sure where my wife and I would be right now. Remember when sex is what you thought of the most? I did too then, not so much lately, I blamed it on stress, workload, age. But luckily I had just enough desire to do something about it. Being a forty-eight year old man is not old and I still have a lot of good years left in me and want those years to be quality years, full of energy, stamina, and great sex. And they are thanks to Vie Nue my sexual energy is thriving again and my wife is also using the women's formula and she says she's never had this much desire for sex (and I agree) it feels like we're dating again and it's "hotter than ever"!
Tony S. New York, NY
---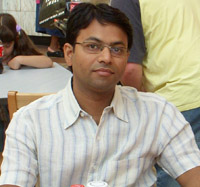 Just a quick note of thanks... I've been using the VieNue cream for almost 4 months I'm having more quality workouts, better recovery and I've finally lost that little bit of spare tire that's been hanging out just above by belt line. My performance has defiantly improved, in more ways than one. And best of all, my attitude is more positive - and that's a big deal for me. I am self employed and being more optimistic has paid off.
Brad O. 38 year old Medical Equipment Tech, Austin, TX
---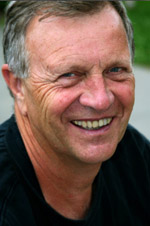 Being a 62 year old man, I was accepting the facts, that all the symptoms I was having was due to aging. Well after reading some articles about HRT I learned that it might be treatable. So I did what everybody does now, searched the internet! I saw a few references to VieNue Testosterone cream and it sounded safe and very simple to use. Wow am I glad I found it. It is hard to describe the feeling I have now other than it simply rolled back 20 years and I wish I was using it 20 years ago.
Gene W. Boise, ID
---
---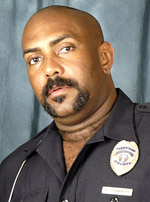 Before I finally decided to try VieNue, I was at the end of my rope I had tried several different products and nothing was changing, still depressed, tired and losing interest in almost everything. Now I have been using VieNue everyday for about two months and I'm feeling it. Raising my testosterone with VieNue has not only lifted my mood, but it's motivated me too. I'm getting up early in the morning and hitting the gym before going to work like I used to years ago. I now know how vital correct testosterone levels can be to my life.
Cheers, Chad R.
---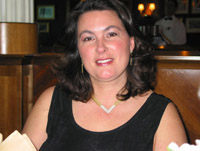 We've always listened to our elders on life and how it rolls out. And why we feel the way we do when we get a certain age. When I think back on how my grandma acted in her forties and then my mother followed the same pattern and now me. Listening to my mother about aches and pains bad menstrual cycles lack of libido and energy. After watching them I really think low testosterone runs in the women on my mothers side of the family Well I'm 42 and I 'm stopping the cycle. That's just sad because it is fixable. I been taking Vie Nue and wish they could have had this stuff. I feel better than ever. Being on birth control pills for 15 years surely must have lowered my testosterone. Starting the pill at age 15 to regulate my cycle, I guess I never had the chance to peak in my twenties. But so happy to be raising my testosterone levels with Vie Nue. I feel sexy again and it really shows, all my girlfriends want to know my secret.
Jillian P. Seattle, WA
---
One night at "poker night" were joking around and telling some long one's. Then the guys got into the subject of sex and the lack there of (not really funny), some didn't act like they were missing much and I know what they are talking about. Most of them are not getting along so well with there wives'. Most people get divorced because of lack of sex and intimacy issues, who leaves when you're having great sex, right. When I told them that me and my wife were having sex almost everyday they almost fell out of their chairs, they thought I was making it up to brag, and when I told them we were both taking something to rebuild our testosterone and it's called Vie Nue, well then they were all leaning forward to have a listen. They can't wait to try it after telling them how much better we both feel and of course the bonus of the great sex. Now we'll have some real stories to share.
Ronnie W. Los Angeles, CA
---
---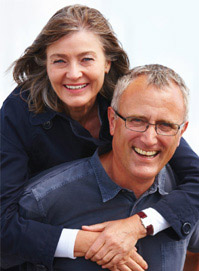 Ok, since I am a woman I can say it, if a woman is bitchy, it's because she's not getting any and she's probably not getting any because she's bitchy (catch 22 right). This is not good for your significant other or you. We all feel great after sex because it raises are testosterone for a bit. Now, when we were young, we were sweet girls full of all the right stuff, including testosterone, which made us feel great and sexy and we were attracting the boys. Now that we are older we need to replace our testosterone, Well I have and it's like doing a 180, I was at the point where I could take-it-or-leave-it (sex that is) but that was not fairing too well at all with my husband. He wasn't feeling very wanted, especially because I was not initiating. And he was getting tired of revving up my engine to get me going, so I started looking online to find some enhancers for women, some seemed silly, but I began to find information on raising testosterone levels and it made perfect sense. Then I found Vie Nue. So, I went with Vie Nue and so glad that I did, now I'm the initiator and now I e-mail sexy messages to let my hubby know what's in store for later or text him how awesome this morning was while he is in a meeting or slip my panties into his briefcase. It's like dating, you know that "new" feeling you get.
Roselyn K.
---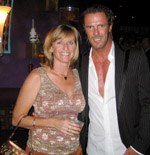 If it wasn't for the help of VieNue, my wife and I would be divorced by now. You know, so many years with the same person the passion was almost gone. And seriously, I think my passion for almost everything was barely hanging in there! I wasn't even watching porn anymore. When a sexy woman walking by wouldn't even turn my head; then I knew there was something wrong. My lack of interest in sex had become so common that I didn't even think about how much it was affecting my life. I began trying male several enhancement products like a madman, and then an old friend suggested I try VieNue and boy I glad that I did, it's giving me the results I want! My wife didn't know what had gotten into me, but she was sure happy that I was back into her, if you get my meaning!
Cliff R. Phoenix, AZ
---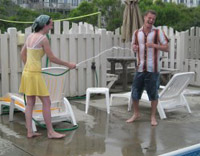 Well, Vie Nue testosterone cream definitely works, we opted to go Bio-Identical. Yes WE; women also need testosterone, only about a tenth that men do but still when it starts to diminish the signs are noticeable more in women than in men. Both our libido's have gone way up since we have been using the Vie Nue cream and I am wet again. We've been together for about 15 years and married for 11 years and the sex is sizzling ever since we've been using the Vie Nue cream.
Cheri M. Grand Rapids, Michigan
---
I am sure that my testosterone was low in my early twenties because of my almost non-existent libido and have also had very spuratic cycles all my life; and being put on the pill straightened out my cycle but from what I've read it lowers your testosterone significantly. Vie Nue Testosterone is rebuilding my levels. My hair is thickening and my nails are hard like they should be and I'm actually thinking about sex in the middle of the day. Thank you Vie Nue.
Mindy M. Temecula, CA